Located in historic downtown Le Mars at the corner of Plymouth and First Street SW, Uptown Event Center offers versatility, allowing for a truly unique experience for you and your guests. Our event organizers will work with you to create a memorable event, whether it's for a business meeting, wedding, graduation party, or anything else you can think of. With 1,250 square feet of indoor space (plus an additional 2,000 square feet of outdoor space), modern amenities, and incredible catering options, Uptown Event Center has everything you need for your next meeting or event.
Versatile Venue for:
Intimate Weddings
–
Business Meetings
–
Baby & Bridal Showers
–
Family Celebrations
–
Graduation Parties
–
Video Conferencing
–
Holiday Parties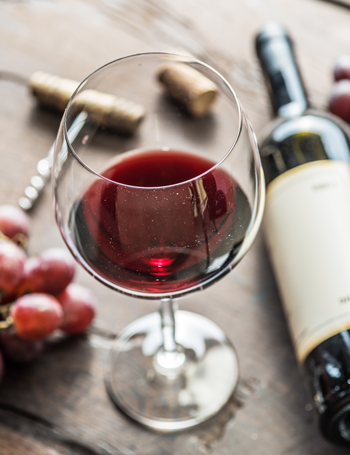 Available Amenities*:
Audio / Visual Equipment
–
Tables and Chairs
–
Exclusive Catering Services
–
Beer & Wine Service
–
Patio Seating with Firepit
–
Simple Kitchen Setup
–
Wireless Internet
–
Setup & Teardown
*Some amenities do have an additional charge associated with them.
Catering Exclusively Provided by: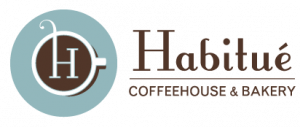 How do I reserve my date?
Give us a call at 546-4424 and we will talk about what you need to do to reserve your date. We look forward to hearing from you!
What does it cost to rent? Can I just do a few hours?
Facility Rental:
$100.00/hr. (2 hour minimum + $75 cleaning fee)
$500/ ½ day (7am – 1pm or 1pm – 6pm)
$1000/day (7am – 11pm)
Refundable Security Deposit:
$300.00 Security & ½ rental price due upon signing of contract
What is your cancellation policy?
In the event of a cancellation within 4 weeks of the event, any food that was specially ordered will be charged to the guest.
What forms of payment do you accept?
We accept cash, check, or credit cards as valid forms of payment.
What is your policy on decorations?
Nothing may be attached to the walls, ceiling, or building surfaces. No adhesives, tacks, nails, screws, staples, or other items that will cause damage may be used.
Battery-operated candles may be used. Absolutely no flames of any kind may be used: candles, sparklers, smoking material, lighters, matches, or any pyrotechnics or fireworks.
No glitter, confetti, birdseed, rice, or silly string is permitted on the property.
How large is your facility and what is your capacity?
Do you have a commercial kitchen available?
We have an oven, stovetop, refrigerator, and freezer available for your use. They are located in the main room.
Do you supply plates, cups and silverware?
All tableware and plates are arranged through your choice of caterer.
Can I have a bar and what does it cost?
Beer and wine service is arranged through P's Pizza House and can be discussed with them.
Can we use our favorite caterer even though they're not listed?
No outside food or beverages are allowed. Only approved caterers may be used. Approved caterers are:
Habitue Coffeehouse and Bakery – All baked goods, desserts, and beverages
P's Pizza House
Iowa Barbeque Co.
This also includes family events. We have no doubt that Grandma's sugar cookies are incredible, but we require all food and drinks be through our vendors. Also, let Grandma come and enjoy the event without having to worry about preparing something.
Will the bartenders walk around and refill drinks and clear tables for us during our event?
Our bartenders stay stationary at the bar to serve all of your guests quickly and promptly.
Are outside beverages allowed? Can we bring our own keg or favorite wine?
No. Iowa Alcohol Licensing rules do not allow for that. No exceptions.

"It surpassed all our expectations and the cake was delicious! You are an artist! Thank you so much for making our wedding such an elegant affair."
"I could not have imagined a better group of people to work with, a more beautiful cake, or a more tasty cake for my wedding day! I would recommend Cakes to Remember with no hesitations!"
"Cakes looked and tasted amazing! They went above and beyond my expectations! I had 53 different cakes as centerpieces and they pulled off my vision beautifully."
"Our cakes were delicious and beautiful. It was exactly what our daughter and new son-in-law were hoping for. Thank you for all you did. Your work is perfect, artistic and delicious."
"Thank you so much for the prayer book and delightful desserts. Everything was delicious and a big hit! It was a blessed day!"
"Your cakes far exceeded our expectations! They were beautiful and delicious! We loved the presentation of the bride's and groom's cake. Too many compliments to count!"