With over 50 years, Habitué Coffeehouse & Cakes to Remember could be considered one of Siouxland's most experienced bakers and decorators having won numerous awards in the art of cake decorating. At Cakes to Remember it's not only the beautifully decorated creations, but it's also how they taste that makes our cakes a special treat for visitors to your wedding or special event. It's our desire to provide you with a cake that is exquisite as well as delicious. Whether it's an office party or a birthday party, a cake for a wedding or a wake, every cake has the same amount of attention and detail put into it.
If you're looking for a Cake to Remember for your next celebration, stop in or call us to talk about your cake. If you're planning your wedding call us to schedule an appointment for a consultation today at Habitué Coffeehouse & Cakes to Remember in our tasteful bridal suite. While there, enjoy a cup of coffee or creamy latte and taste our award winning cakes.

Click to read the piece that the Sioux City Journal did on the recent union of Betty's Cakes and Habitué Coffeehouse and Bakery in December 2014.
Click to read (and see) what Dainty Obsessions wrote about us!

Betty Van Der Weide has been baking & decorating wedding cakes since  1966 and has won numerous honors and awards in the art of cake  decorating. Below is a sampling of the honors she has received.
First Place, Birthday Cakes – Iowa Bakers Association (1987)
First Place, Wedding Cakes – Midwest Bakers Association (1987)
First Place, Special Occasion Cakes – Midwest Bakers Association (1987)
Grand Champion, Classic Cake Competition – Upper Midwest Bakers
3 Silver Awards, Classic Cake Competition – Midwest Bakers Association (1989)
"Best of Show", Wedding Cakes – Upper Midwest Baker's Association (1994)
Grand Master Award – Professional Image Showcase (September 2012)
Grand Master Award – Professional Image Showcase (January 2013)
Grand Master Award – Professional Image Showcase (January 2014)
Grand Master Award – Professional Image Showcase (September 2015)
Grand Master Award – Professional Image Showcase (January 2016)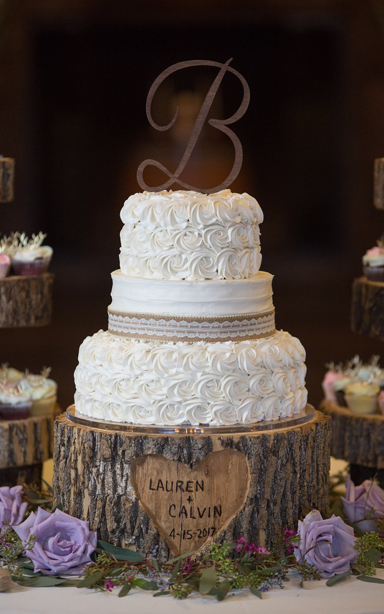 "It surpassed all our expectations and the cake was delicious! You are an artist! Thank you so much for making our wedding such an elegant affair."
"I could not have imagined a better group of people to work with, a more beautiful cake, or a more tasty cake for my wedding day! I would recommend Cakes to Remember with no hesitations!"
"Cakes looked and tasted amazing! They went above and beyond my expectations! I had 53 different cakes as centerpieces and they pulled off my vision beautifully."
"Our cakes were delicious and beautiful. It was exactly what our daughter and new son-in-law were hoping for. Thank you for all you did. Your work is perfect, artistic and delicious."
"Thank you so much for the prayer book and delightful desserts. Everything was delicious and a big hit! It was a blessed day!"
"Your cakes far exceeded our expectations! They were beautiful and delicious! We loved the presentation of the bride's and groom's cake. Too many compliments to count!"